Cosmetic Gum Contouring Can Create a Bigger, More Balanced Smile
Your smile plays a huge role in your overall appearance. Most of us naturally want a big, bright, and welcoming grin. However, your teeth are not the only things that affect the look of your smile. Your gums form a framework for your teeth, impacting their shape and proportions. Cosmetic gum contouring at our Lithia Springs, GA, practice is a minimally invasive procedure that can treat excess or uneven gum tissue. At Atlanta West Periodontics and Dental Implants, Dr. Phuong Thao Nguyen uses advanced techniques and technology. With her skill and experience, she can achieve precise, beautiful results that will complement the rest of your facial features.
Determining Whether You Are a Candidate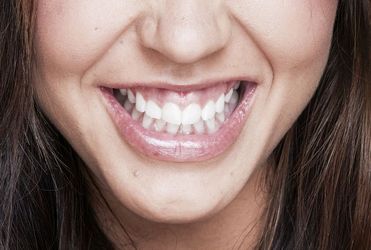 If you feel that your gums are disproportionately large and that they detract from your teeth, you may be a candidate for gum contouring. The procedure may also be appropriate if you have a crooked or uneven gum line. To qualify for cosmetic gum contouring, you must have good periodontal health. If you have current, untreated gum disease, you will not be a suitable candidate. Fortunately, however, Dr. Nguyen can provide appropriate care, such as scaling and root planing. Once any signs of gum disease have been addressed, you may be an excellent candidate for cosmetic care.
The Gum Contouring Procedure
Before gum contouring, Dr. Nguyen will carefully plan your treatment. During this process, you will be an active participant. The dentist will ask about your specific cosmetic goals to provide the most pleasing final results possible. She may even draw on your soft tissue to show you where your new gum line will fall after treatment.
Your gums form a framework for your teeth, which impacts the shape and proportions of your smile.
When you are both satisfied with your treatment plan, Dr. Nguyen will administer local anesthesia. We also offer sedation for anxious patients. Then the dentist will trim off some of your soft tissue to reveal more of your teeth. She takes a conservative approach and will always remove the smallest amount of tissue possible.
Dr. Nguyen can also perform gum grafting in conjunction with contouring. During the procedure she will take a small sample of your own tissue (usually from your soft palate) and place if over recessed or disproportionate areas, using small sutures to hold it in place. Combined, these two procedures can give you a smooth, beautiful gum line.
Cosmetic Contouring Benefits
Like many patients, you may not realize the significant effects that your gums can have on your appearance. However, with contouring, Dr. Nguyen can give you a gum line that will beautifully complement your teeth. After treatment, your grin could look much bigger and better proportioned compared to your other facial features. At the same time, although the treatment offers dramatic results, gum contouring is minimally invasive and requires a short recovery time.