Implant Dentist in Lithia Springs
Dental implants are the closest thing to natural teeth, but they are a technique-sensitive procedure that demands expertise.
Periodontist Phuong Thao Nguyen has the specialized training and technology to perform this advanced technique and optimize your results.
Learn how Atlanta West Periodontics & Dental Implants in Lithia Springs, GA, lays the foundation for beautiful, long-lasting smiles.
What Sets Us Apart ...
IN LITHIA SPRINGS, DOUGLASVILLE & MABLETON
Experience in Dentistry & Periodontics
Dr. Nguyen is a highly trained periodontist with additional hands-on experience in general dentistry. This broad perspective of dentistry and oral health is an advantage when collaborating on dental implants with your dentist.
Advanced Technology
Atlanta West Periodontics & Dental Implants uses advanced cone-beam CT technology to ensure precise placement of dental implants. This optimizes the aesthetics of your final restoration as well as the longevity of the implant itself.
Financing
To help our patients receive the dental care they need, we work with CareCredit® and LendingClub. These third-party healthcare leaders offer no-interest and low-interest loans that allow for more manageable monthly payments.
Amenities
We offer patients a spa-like ambiance when they settle down into a treatment chair at our Lithia Springs practice. Soothe yourself with noise-canceling headphones and music, Tempur-Pedic® cushions, scented eye masks, and warm blankets.
What Is a Dental Implant?
If you envision a complete tooth, the dental implant is the equivalent of the tooth root. This artificial "tooth root" is a screw-like post that is surgically placed in the jawbone. To recreate an entire tooth, an artificial tooth (often called a "crown") is attached to the implant using a connector piece called an abutment.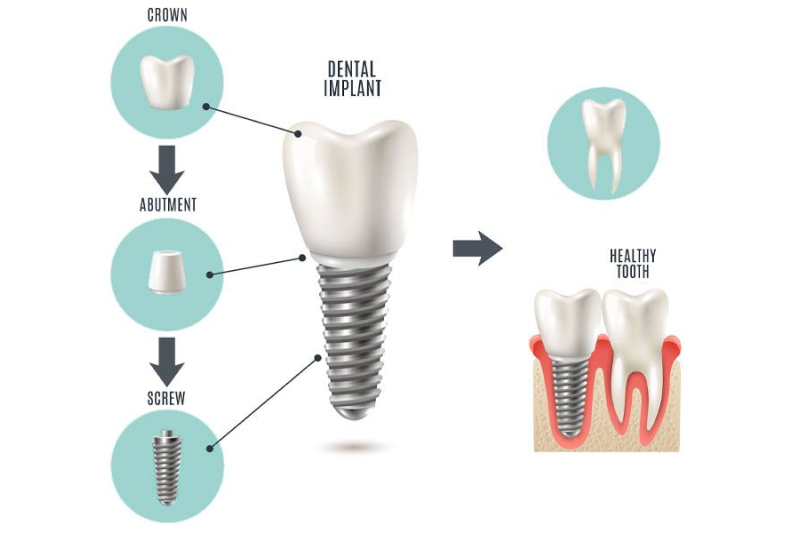 In addition to single teeth, dental implants can also support dental bridges and dentures.
Dr. Nguyen is experienced in working with both titanium and zirconia implants, which allows her to offer the very best implant to meet each patient's unique needs.
Replacing Missing Teeth
IMPLANTS SUPPORT A VARIETY OF RESTORATIONS
When paired with restorations, dental implants can restore your smile and give you a functional bite. Most people discover it's almost as if they never lost their natural teeth.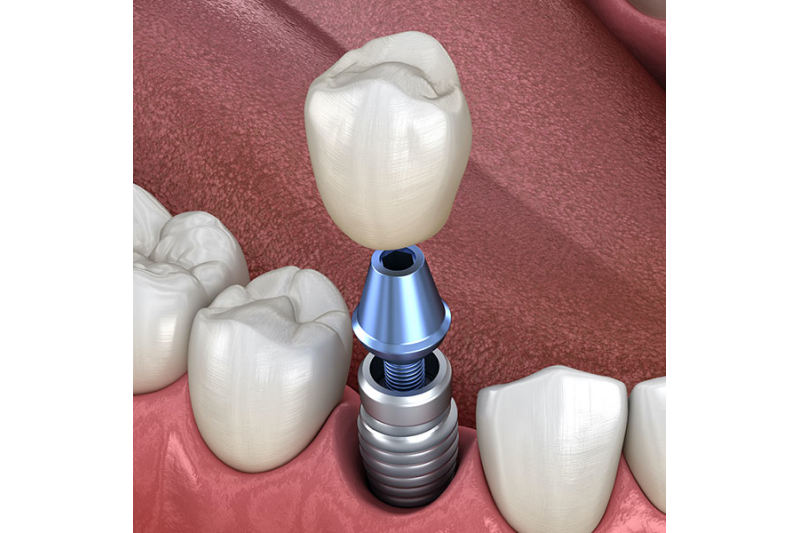 Single Tooth
A single implant and custom dental crown replace a tooth from top to root. A major advantage of this method is that nearby teeth do not need to be altered to support a replacement tooth.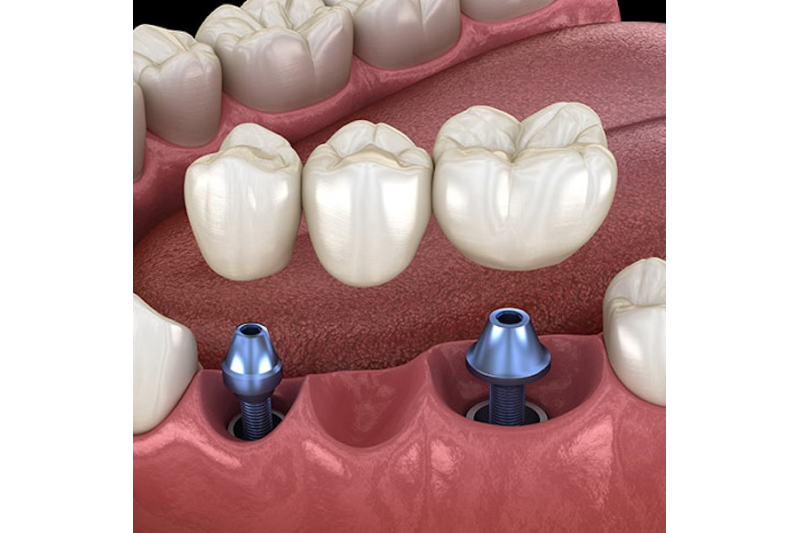 Row of Teeth
If you are missing a row of teeth, an implant-supported bridge will restore your smile without having to reshape two otherwise healthy teeth to support both ends of a dental bridge.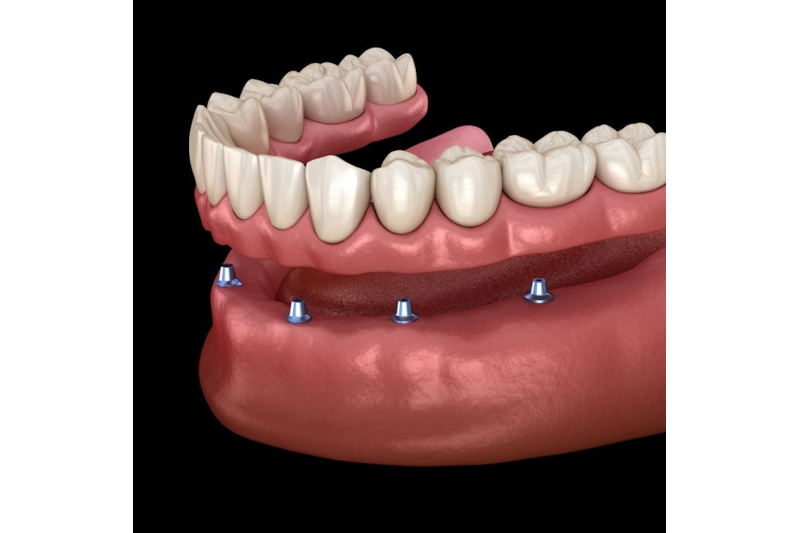 Dentures
Multiple implants can be used to support an entire denture. Once secured to implants, these dentures will never slip and the implants will help avoid the bone loss that occurs with missing teeth.